This webinar has already taken place. Look at our main takeaways.
Join us on Friday 30 April from 11:00 to 12:00 CEST for the first webinar in our new bimonthly series!
In this new series, we'll be engaging with societal partners to look at how the climate crisis can affect international cooperation, development and resilience.
River floods have displaced more than 100 million people worldwide just during the last decade. Floods are set to increase both in frequency and intensity in our changing climate. That's why it is important to understand the spatial and temporal patterns of displacement risk, as well as the factors of vulnerability to flood displacement to anticipate and prepare for future changes in risk.
The first webinar of the series, 'Evaluation of a global modeling chain for flood-induced displacement risk', will look at RECEIPT's work on flood modeling and displacement. The speakers are Benedikt Mester from the Potsdam Institute for Climate Impact Research (PIK) and Arthur Essenfelder from the Euro-Mediterranean Centre on Climate Change. The webinar will be moderated by RECEIPT's lead Bart van den Hurk.
This webinar has already taken place. Look at our main takeaways.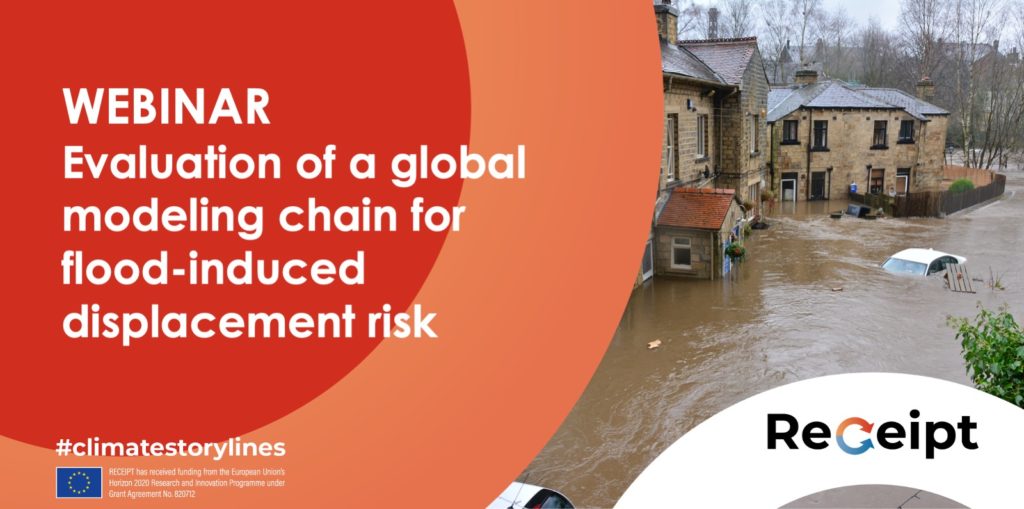 In WP5, RECEIPT researchers are assessing how climate variability and change can undermine development progress, competitiveness, stability and resilience of countries with which the EU maintains strategic partnership relations.
Published on : 20 April 2021