On 10 May, RECEIPT's researcher Stefan Hochrainer-Stigler, from the International Institute for Applied Systems Analysis (IIASA), presented the study "EU tools to respond to natural disasters" at the Committee on Regional Development (REGI) of the European Parliament. The study, which was commissioned by the same Committee, is partly based on work carried out within RECEIPT together with Qinhan Zhu, Karina Reiter and Alessio Ciullo.
Hochrainer-Stigler presented the climate storyline approach to estimate European Solidarity Funds (EUSF) pay-outs due to cyclone events in the outermost regions based on the approach developed and adopted in Ciullo et al. 2021. According to this storyline, it was just a coincidence that the EU outermost regions, such as the Réunion Island and the Azores, weren't affected by a cyclone during the earthquake in Italy in 2016.
One of their major findings is that the risk of losses due to natural disasters can be measured, while for other kinds of emergencies (such as health emergencies), it can't. Therefore, a series of plausible EUSF payout recommendations for the EU and the EU outermost regions were shared: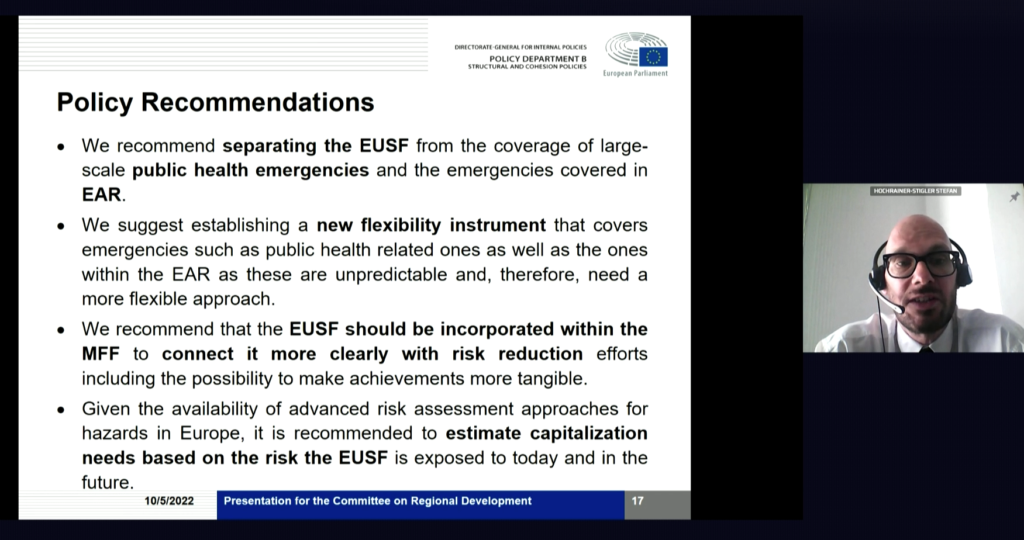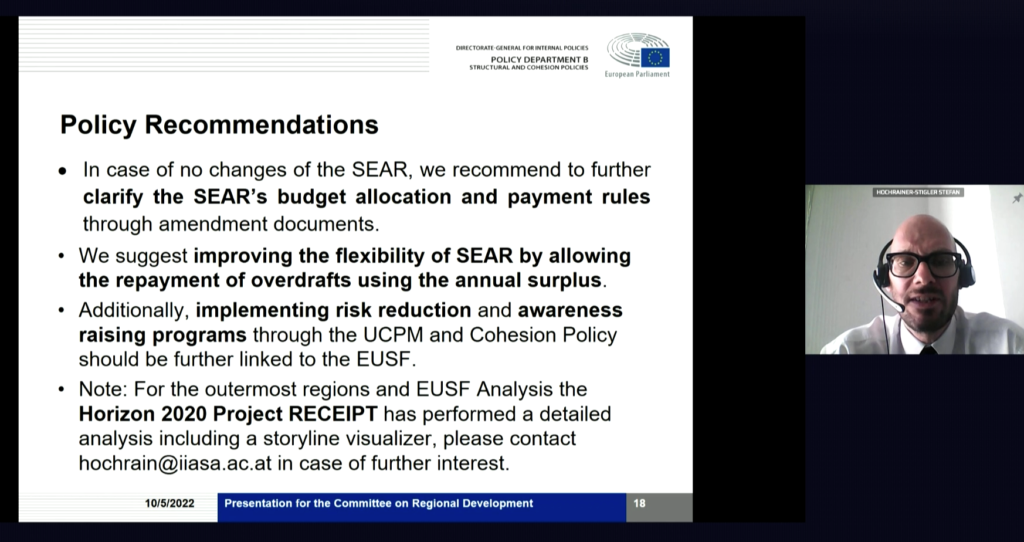 Would you like to watch the full presentation? You can download it here and watch Hochrainer-Stigler's intervention as of 00:59:27.
Published on : 13 May 2022